Shammi Crashed Into A Tree With His Electric Scooter
All of you are welcome in this new blog titled Shammi crashed into a tree with his electric scooter so stay with us In this blog we will talk about how Shammi crashed into a tree with his electric kick scooter, and what else did Shammi and his friends do in Germany.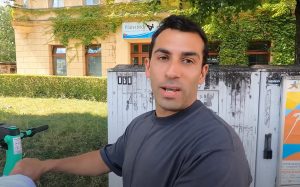 So as you all know, Shammi and his friends Dim and Austin are on a Europe trip, the last time we talked about this in our blogs, they were in Ibiza and celebrating Dim's birthday. Shammi reaches Germany after Ibiza, where he takes an electric scooter and goes on a tour of the streets of Germany.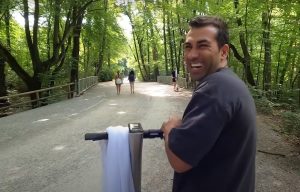 While touring the streets of Germany, Austin takes his scooter towards the forest, and Shammi also starts following him. Austin was driving his scooter alone while on the other hand, Dim was also with him in Shammi's sector. The road where he was driving was rough due to which Shammi could not balance the scooter and he crashed into a tree.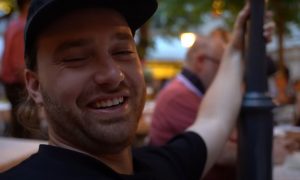 Luckily that crash was quite minor due to Shammi didn't get hurt. After this, everyone goes to a restaurant where everyone drinks beer and Shammi tells us that people come near us and ask what work we do. Shammi tells that here most people think that we are athletes or players of any sport.
On this, an idea comes to Shammi's mind that if someone comes and asks him this time, he will tell them that he has a band of his own and he performs on stage. Shammi then tells a lady about his band, he names his band Uncut GunTree, which He, Austin, and Dim thought of together.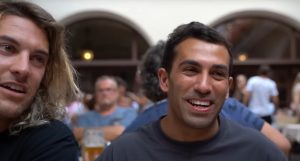 After that the lady tries to search for Shammi's brand name online on her phone, seeing that Austin feels very embarrassed and he leaves the place. After that everyone leaves him and they go to the club and have a party and when they wake up in the morning they see that someone broke all his glasses which he had bought in Ibiza.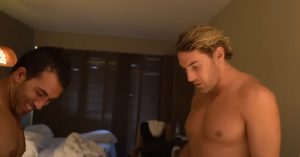 At first, they all accuse each other, but later on, seeing the video of the last night, it is known that last night all three of them broke those glasses while drunk. And with that this blog ends I hope you liked my narration, click on the link given below to read more such articles.