Lindsay Lohan recently spoke about the benefit social media has on young stars coming up today and why she wishes it existed when she was first starting out in the industry.
In an interview with Cosmopolitan, Lohan opened up about her life in the public eye while growing up as a child star and how she thinks social media would have helped her back then. She rose to fame at a young age, starring as twins Annie and Hallie in the 1998 remake of the 1961 film "The Parent Trap."
As she got older, paparazzi pictures of her walking into nightclubs and a slew of bad press against her that framed her as Hollywood's bad girl, turned her reputation upside down, leading her to walk away from Hollywood and move to Dubai, where paparazzi is illegal. This is something Lohan thinks could have been avoided if she had the benefit of social media on her side like celebrities today do.
"I feel like … when I first started out in the business, none of us had a say in how to control our own narrative. There were paparazzi pictures, and then people ran with it," Lohan told the outlet. So, I think it's really good that in this day and age, people can say who they are and who they want to be. And I admire and appreciate that. I'm a little jealous because I didn't have that."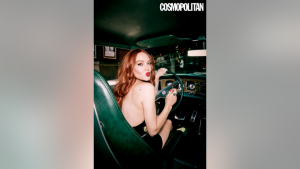 While she believes it would have helped her out back then, she admits to being super careful about what she posts now, even running potential posts by a few people before posting it.
"I think it moves really fast, and I just try to keep up as best I can. And I check everything before I post it," she explained. "I'll send it to people — because you have to."
Lohan also acknowledges the downsides to social media, advising her fans "to take everything people say with a grain of salt and just be you" because [some people] are quick to judge and "just don't stop."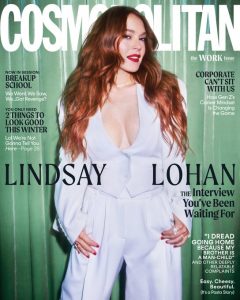 The "Mean Girls" actress moved to Dubai in 2014 after multiple failed attempts to resurrect her reputation due to her troubled past.
While she has appeared in a few projects since her big move, she hasn't made a full return to Hollywood, something fans are excited to see from her, starting with her starring role in Netflix romantic comedy "Falling for Christmas."