Shammi Prasad and Jackson O'Doherty's cars collide
All of you are welcome to this new blog titled New Shammi Prasad and Jackson O'Doherty's cars collide so stay with us So let's start today's blog in which we will talk about How Shammi and Jackson's cars collided and what happened after that? I hope you all must have heard the name of Jackson Doherty, he is a prankster and YouTuber just like Shammi.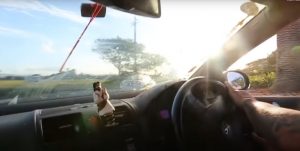 He makes very good videos for his fans and he has done a lot of work with Shammi too. Shammi and Jackson had made videos of many pranks together in their early days, everyone liked the pair of these two very much. So the video begins and we see Shammi in his car and Jackson sitting in his car.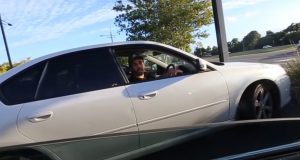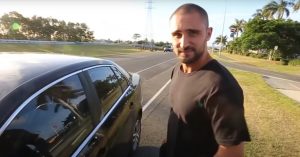 Jackson throws some food at Shammi's car first In response, Shammi also throws the same thing at Jackson's car. After this, Shammi leaves with his car and Jackson follows him in his car. Both Shammi and Jackson were driving their vehicles a bit fast but Shammi has to slow down his car when the traffic signal comes ahead.
Jackson, who is following Shammi, is unable to slow down his car and his car collides with Shammi's car. And this was a very minor collision, So much so that on seeing the video for the first time, it is not even known that there has been a collision. The collision may have been minor but the trouble caused to him was big.
As it happens, the Bumper of Jackson's car gets stuck in the back of Shammi's car. Shammi and Jackson are not able to fix him even after lakhs of effort, but in the meantime, it is a lot of fun to see the activity of Shammi and Jackson. You can also enjoy their activity, so we have given that video below for you. and with that, this blog ends I hope you liked my narration also if you want to enjoy such funny blogs, click on the link given below.