Model Bernice Burgos, her daughter Ashley and a few of their close friends have chosen the Turks and Caicos Islands for their ultimate gal-pal escape.
Burgos and her crew soaked up some sun on the tropical paradise for almost a week.
The 42-year-old, who is known for her curvaceous body, flaunted her assets in a series of Instagram posts as she promoted several of the fast fashion brands that she's working with.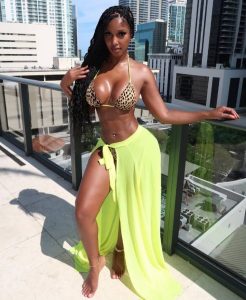 The girls kept most of the details of their trip under wraps.
From the little details that were released, Burgos and guests were treated to a private yacht tour and some of the best food available on the TCI.